Chyawanprash & Herbal Formulations
Patanjali Divya Saptamrit Lauh | 10gm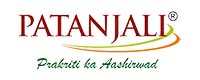 ---
Patanjali Divya Saptamrit Lauh
Saptamrit Lauh is iron calx (bhasm or ashes). This Ayurvedic formulation from Patanjali Divya Pharmacy helps improve eye and stomach problems. The high iron content works in the treatment of vomiting, fever, tiredness, vision-related problems, general debility and inflammation. Balances pitta dosha.
We do Worldwide Shipping of all Indian Products.
Couriers to USA & Couriers to United Kingdom usually take 8-15 days.
$3.26 Inquire Available Offers
| | |
| --- | --- |
| brands | Patanjali |
| Available Offer | true |
Based on 0 reviews
Only logged in customers who have purchased this product may leave a review.